You might want to consider adding a glass room to your home if you're bored of seeing all the same old things, or for some fresh perspectives. A glass room offers an infinite amount of new possibilities and views, so it can feel like a whole other world in your own living space.
Take the room for example. It could be the dining room, library, and sitting area, a small reading nook, or a home office. Here are reasons why a glass room is necessary for your home:
1. A Glass Room Brightens Up the House
The innovative idea of having a glass room creates a different vibe in your home and can feel pretty luxurious. It helps introduce some drama and chicness to the space, which is a great, unique addition. You can try designing a glass room using both glass and architectural elements of your choice to add character and interest.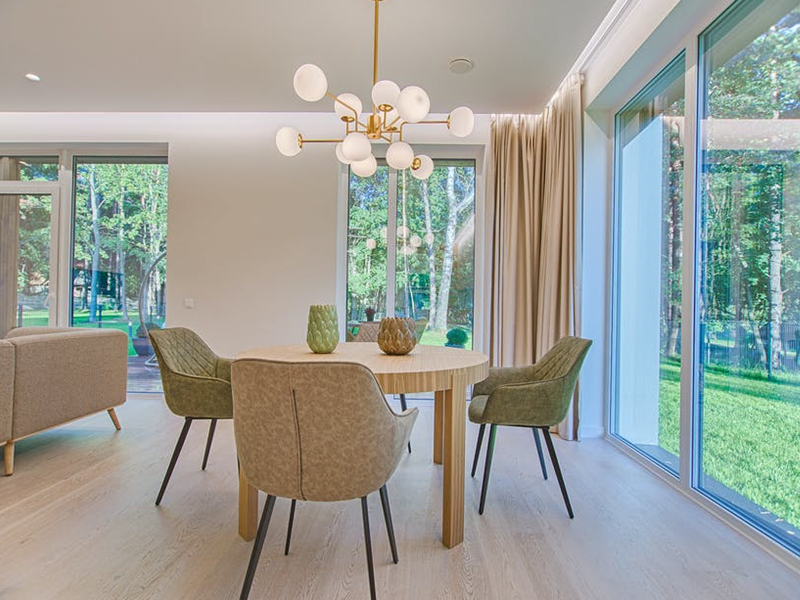 For example, you can create a large glass window that's covered by an exotic wooden archway for the door or you can use glass tiles instead of flooring in your room.
2. You Can See from Every Angle
Glass rooms are very light and practical, so they're perfect for placing in areas that you need to be able to see from just about every direction. They are truly multi-purpose. In a home office, you can use glass panels to enclose the desk. You can then overlook the rest of the room from there and still be able to work.
You can also add a large glass room as an extension of your kitchen instead of using a dining table. This way, you'll be able to see everything that's going on in the kitchen without having to sit out of sight.
3. They Are Natural Insulators That Keep the House Comfortable
Glass rooms also work as natural insulators to keep your home warm in the winter and cool in the summer. The curtains you choose to hang on them can allow tons of light and still keep your room at optimal temperatures.
4. They Can Be Gorgeous Art Pieces All on Their Own
They help add a unique beauty to your home that no other material can offer. Glass rooms can also be used to showcase art pieces and other decorative items that you like.
They are also extremely chic, so they can fit in with any décor and style. You can create a glass room using a natural wooden frame or even use modern design and add some bold, funky details.
Glass rooms are very practical additions to your home as they can be used in any room because they are naturally transparent. Day or night, you can enjoy the views and sunlight through them. On the other hand, these rooms also offer you a comfortable haven plus they can blend very well with any décor style you have in mind.