Outdoor rugs are a great addition to any home as they can bring in style and comfort instantly. However, as the rug will be placed on your patio, deck, or other such outdoor space of your home, investing in a high-quality and durable one becomes an absolute must. Check out the below list of 8 best outdoor rugs that are both durable and stylish:
8 Value-for-money Outdoor Rugs For Your Home
If you are looking for a minimalistic and elegant design, this will be perfect for your home. Being stain resistant and pet-friendly, it is a high performing rug that can bring a contemporary vibe with no effort.
Distressed outdoor rugs are trending right now, and this power loomed constructed one has got that look. But do not get fooled by it. It is a durable rug that is UV, stain, mold, and mildew resistant.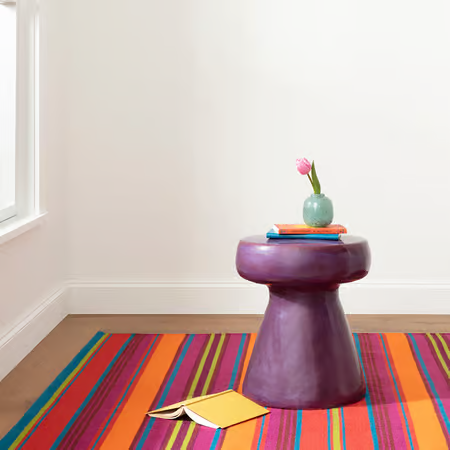 Does your home have an art deco vibe? Looking for a pop of color for your outdoor area? This rug is all you need. This handwoven beauty is a mix of complementing colors that is a treat for eyes.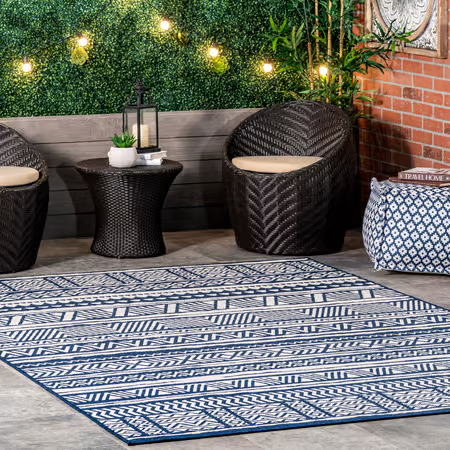 Finding an elegant and functional tribal rug is not a problem, when you have this one. This sophisticated piece can effortlessly add an exciting flair to your home. With non-slip backing and stain and UV resistant, this rug is designed to last for years to come.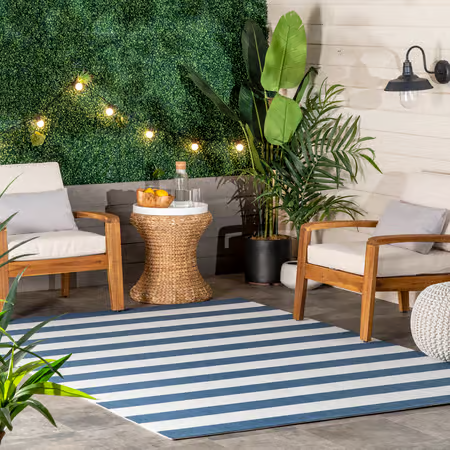 If a simple beachy vibe is what you after, this one can win you over in no time. The bold choice of color makes this a statement floor piece that will intrigue your guests even before they enter your home.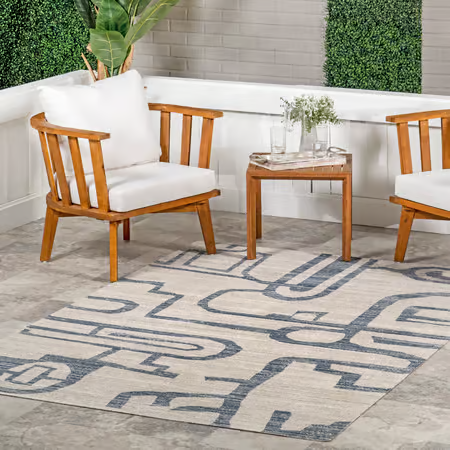 Fun, unique, durable, and elegant, this rug is truly one-of-a-kind. Being machine-washable and stain resistant, it is known for its high performance as well.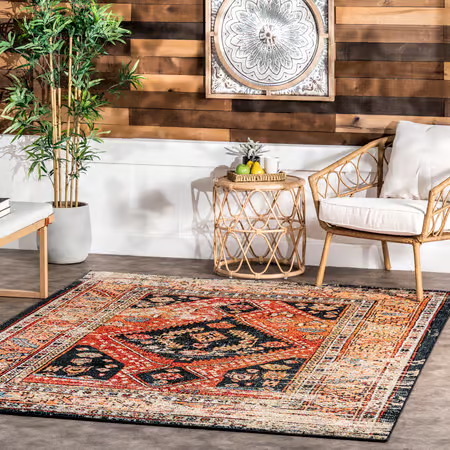 No need to fly to Turkey to get your hands on those beautiful, vintage-looking, and stunningly-designed outdoor rugs. This one will be love at first sight for sure. It is also OEKO-TEX certified, ensuring your home is safe from harmful substances.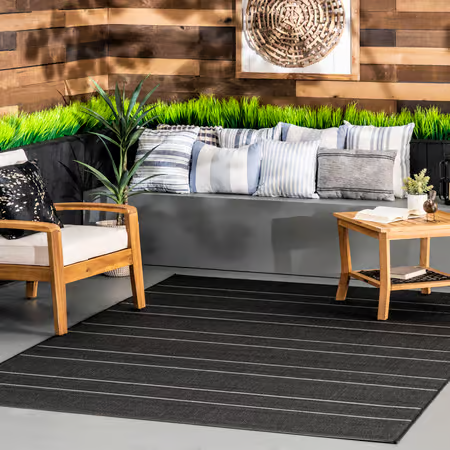 For that monochrome look, try out this long-lasting rug. Made with 100% Polypropylene, this one adds a chic and modern vibe into your home that is stain, UV, mold and mildew resistant and also pet-friendly.
There you go; this is a list of 8 elegant and long-lasting outdoor rugs that will surely help you to elevate the look of your home in no time. So, what are you waiting for? Select the one that fits your preference and home décor now!